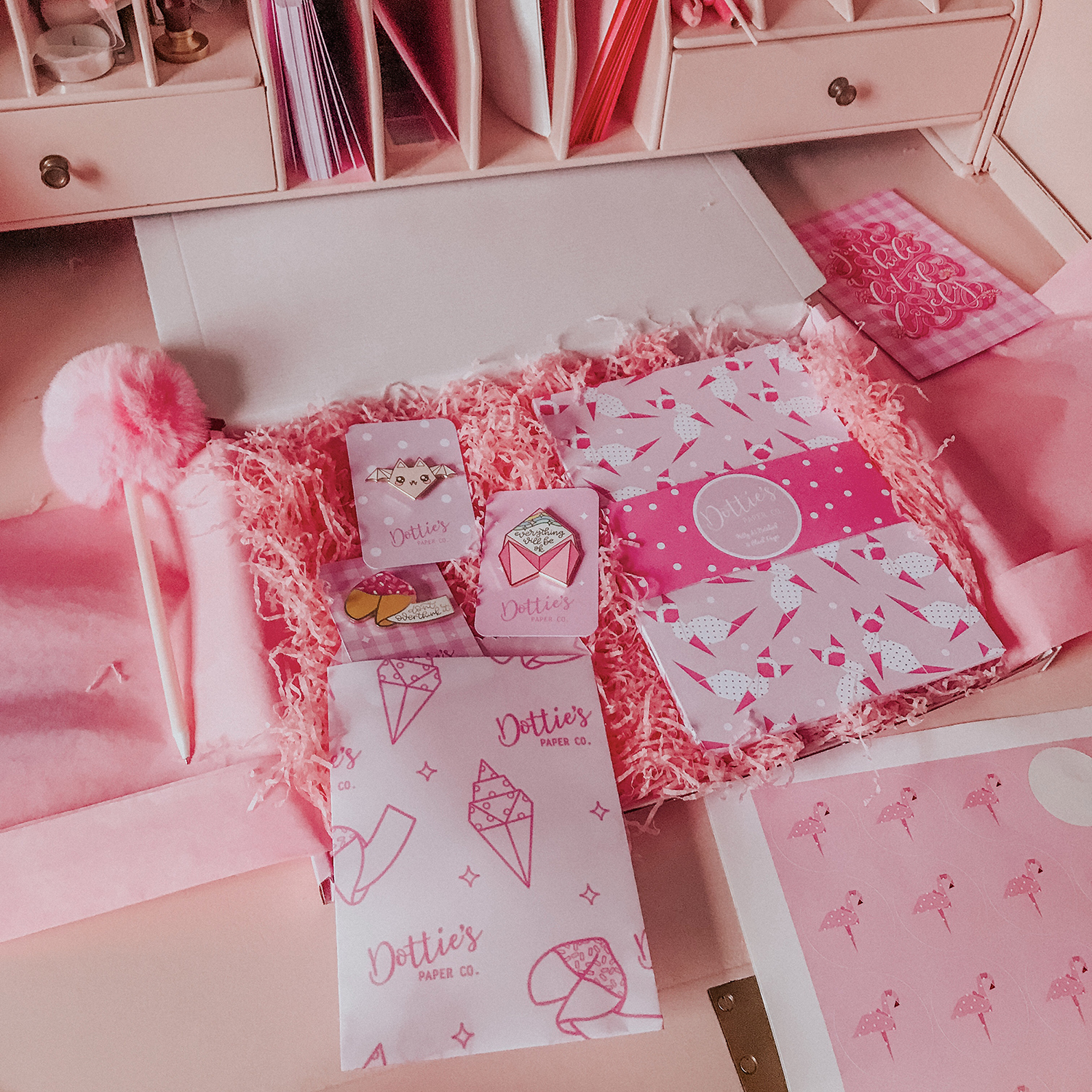 Hi, so lovely to meet you! If you're on this page, you must be looking for Super Seconds Festival. The fun starts at 10am on Sat 1st April, but have a peek below at some of the goodies you'll be able to grab during the seconds sale, as well as all the deets you'll need for the weekend!
If you're into super cute stationery, need to get your shit together or are looking for a little bit of positivity, you're in the right place. There'll be a whole heap of notepads, enamel pins, washi tape, and greetings cards for you to grab during Super Seconds Festival and you'll be able to grab 50% off all seconds goodies!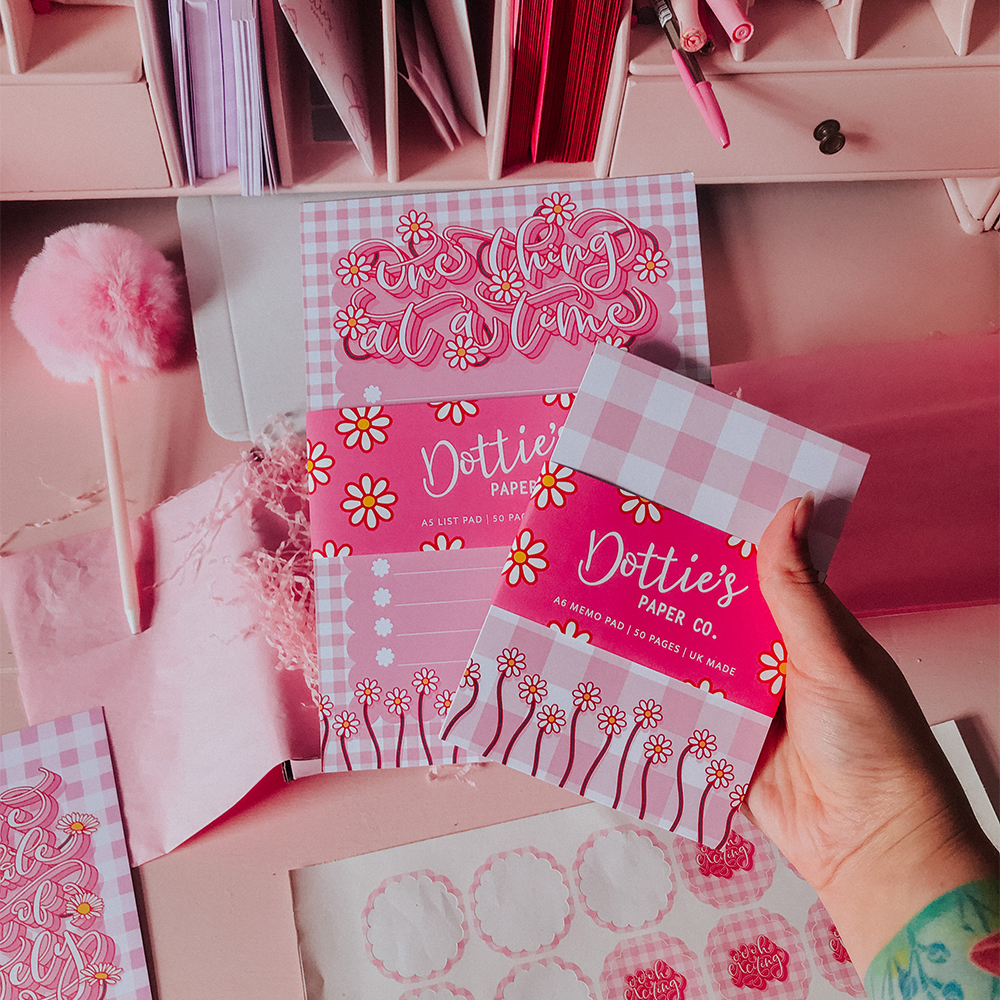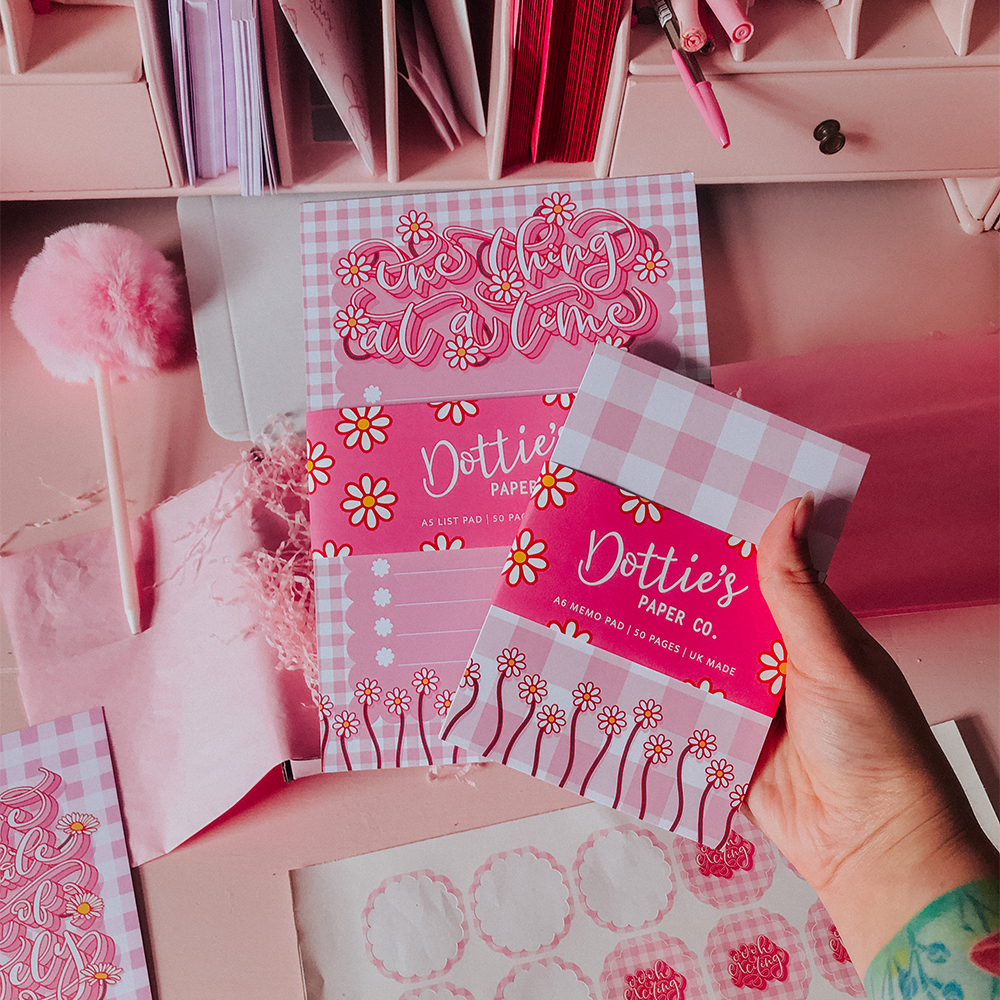 GET YOUR SHIT TOGETHER
If you need a bit of help getting your shit together, I'm here for you! There'll be a whole heap of notepads to help you organise your time and make your desk look absolutely adorable. These cuties are very limited in quantity so if you've got your eye on one, don't forget to set yourself a reminder!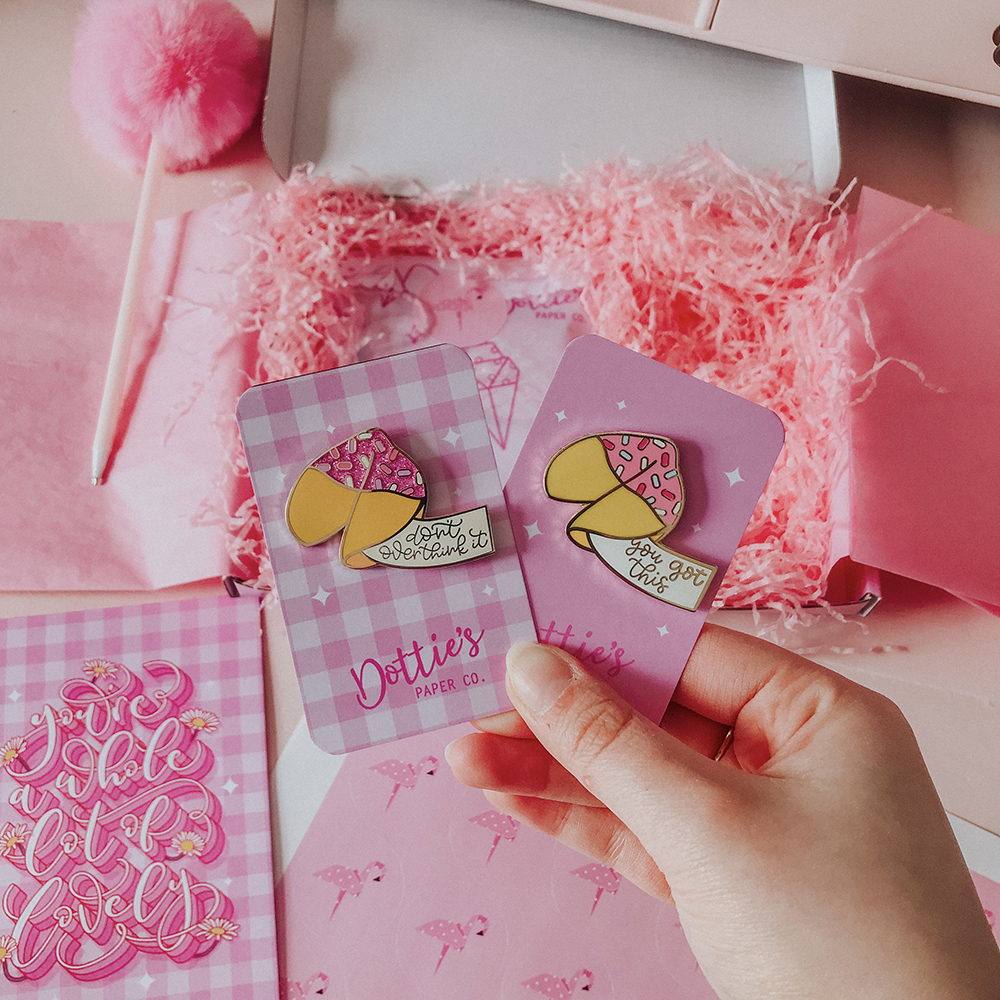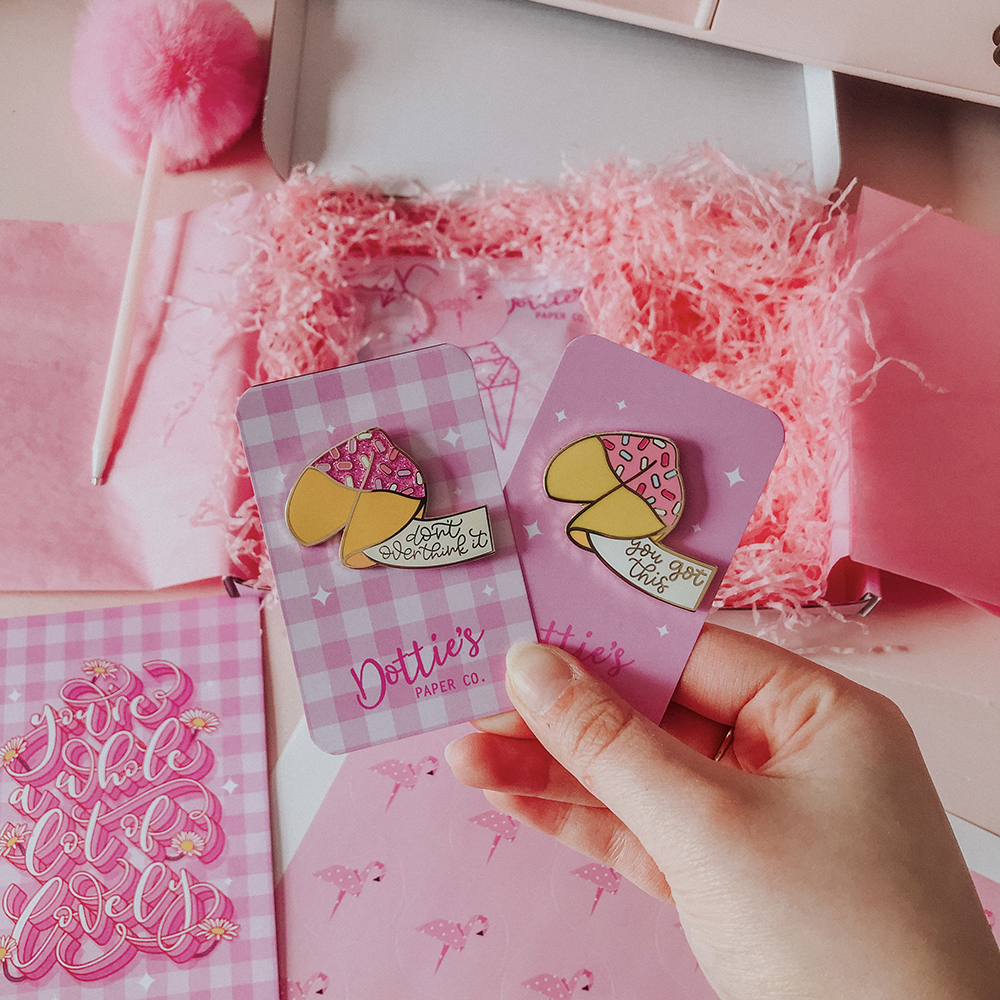 PINS OF POSITIVITY
If you're looking for a sweet lil reminder to pop on your outfit, there'll be the cutest enamel pins to choose from. These lil fortune cookies are here to help you get through those crappy days and add a pop of colour to brighten things up a little.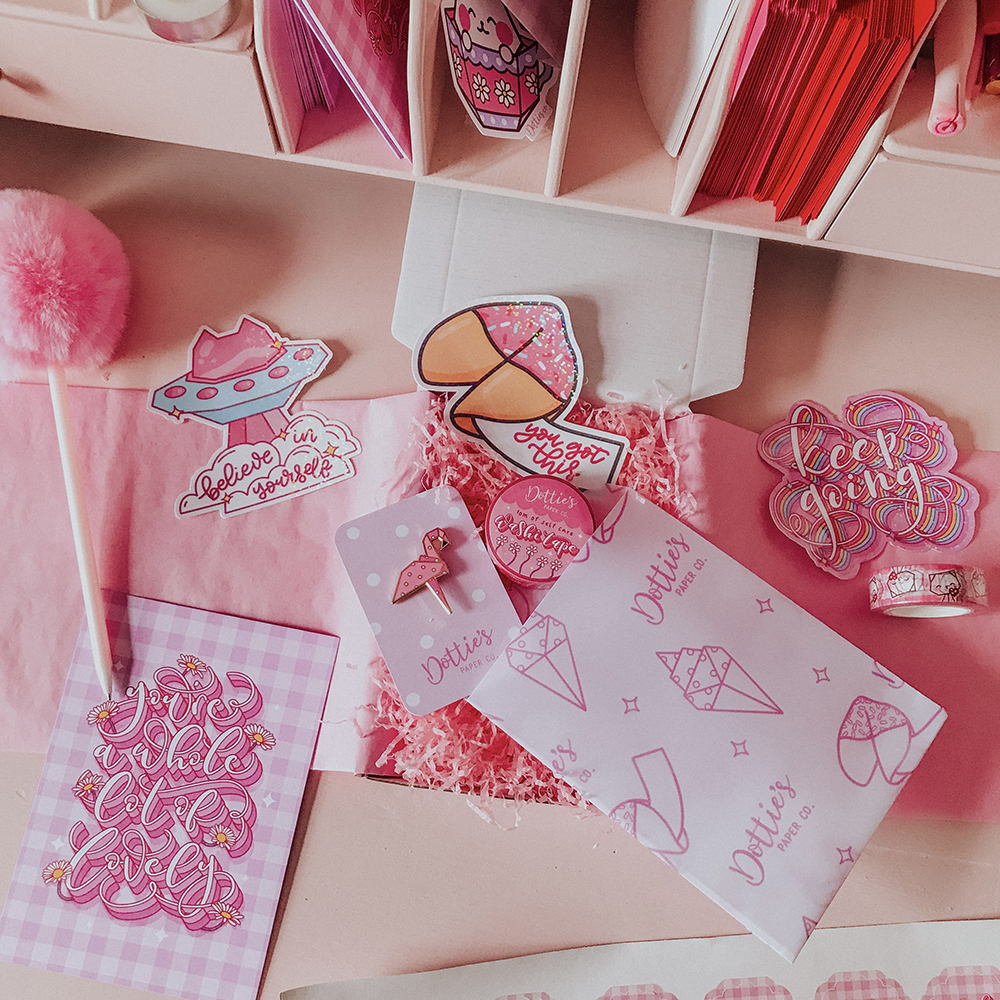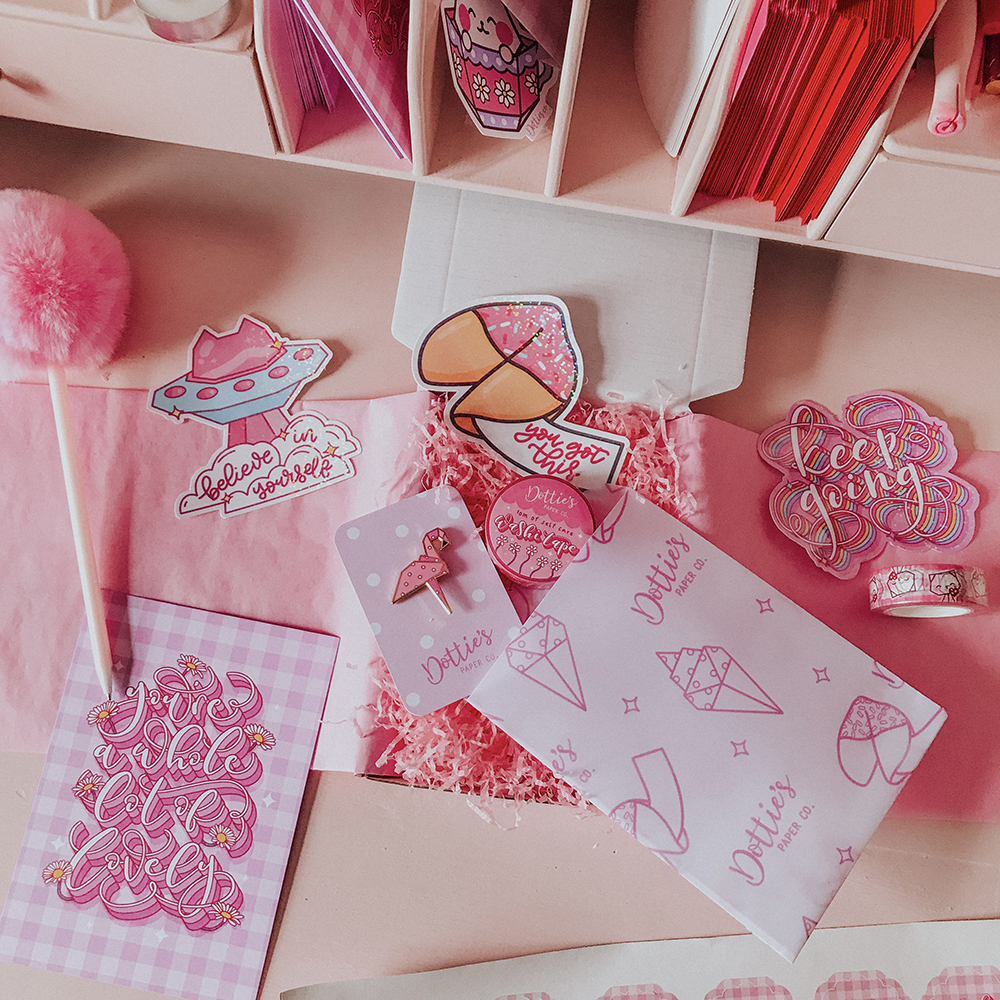 FEELING LUCKY?
If you can't choose what to grab, or love to leave it up to fate, there'll be mini lucky dip bags up for grabs. These will be filled with a random selection of seconds goodies from the shop, for some surprise happy mail heading through your letterbox!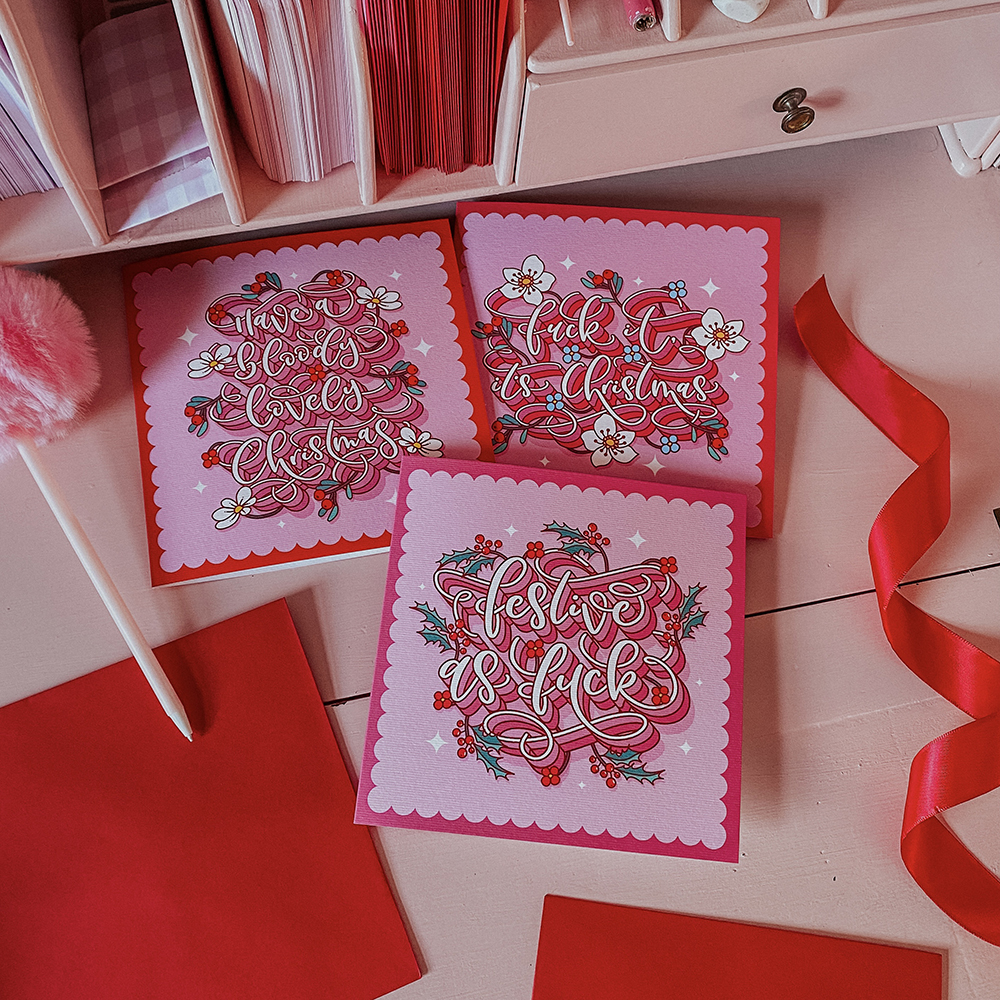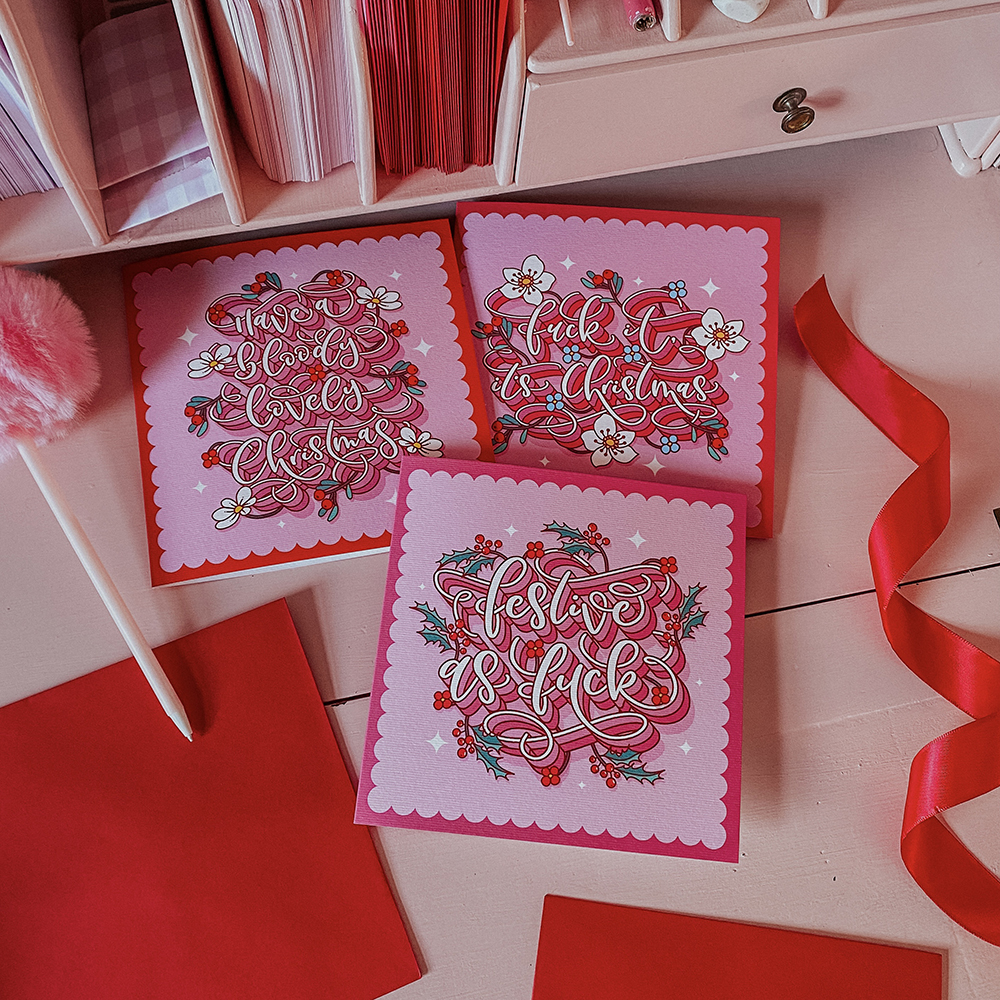 THE GOOD C WORD
I promise you haven't gone through a worm hole and ended up in the future, and I know it's barely Spring, but if you do like to stock up on festive goodies so you've got the whole of December to relax, then I'm here for you! There'll be a whole heap of cute and colourful Christmas goodies to choose from, and future you will thank you for it!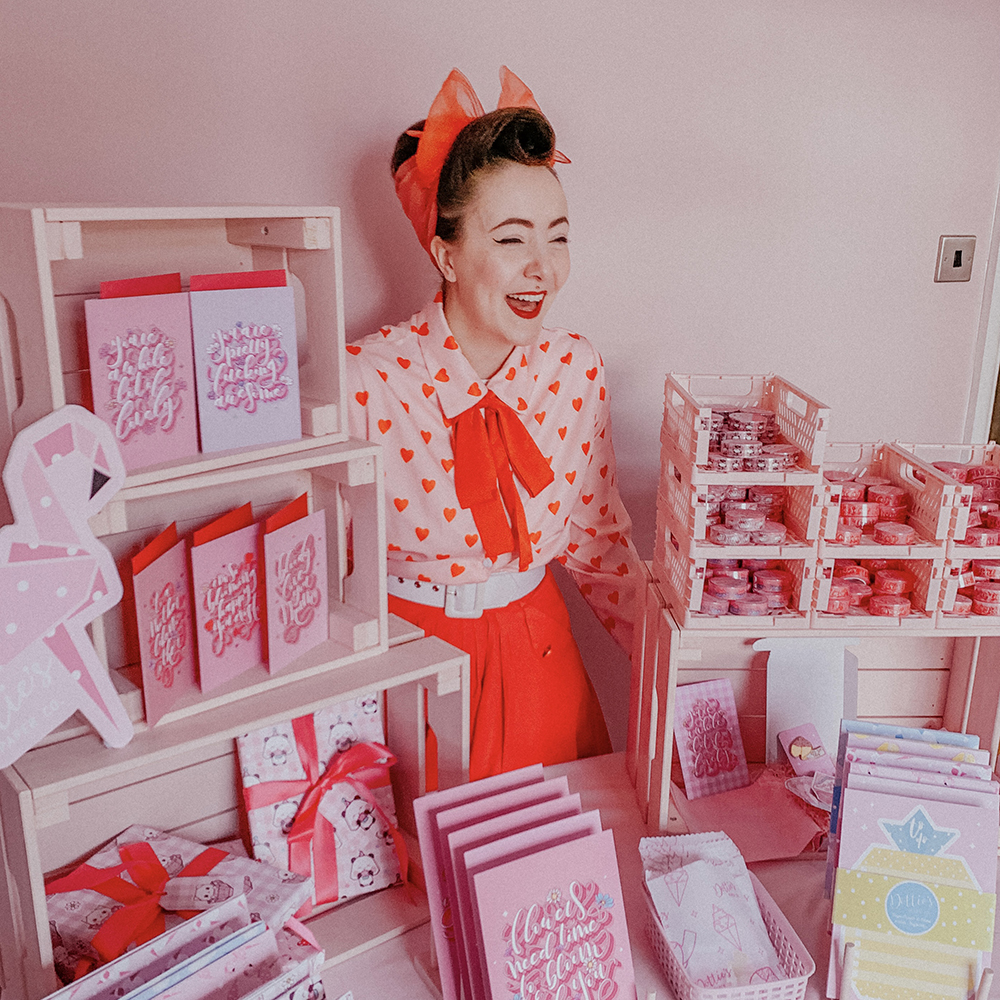 DOTTIE'S PAPER CLUB
Not gonna lie, Dottie's Paper Club is just a super fancy name for my newsletter, but you'll get an extra 10% off full priced goodies during the Super Seconds Festival weekend!
JOIN DOTTIE'S PAPER CLUB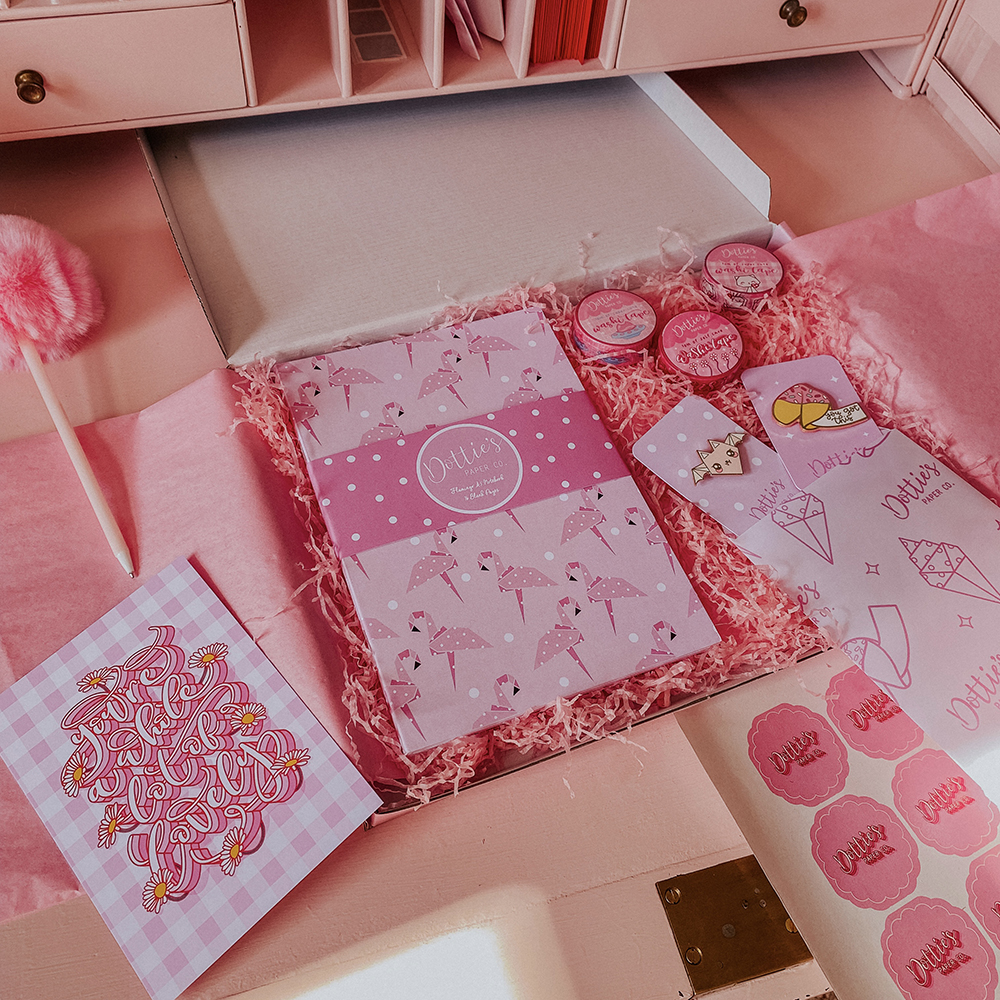 CAN'T WAIT?
If you can't wait until 1st April to grab some goodies or you want to have a peek at everything in the shop, hop on over to the full Dottie's collection on the button below.
TAKE ME TO THE SHOP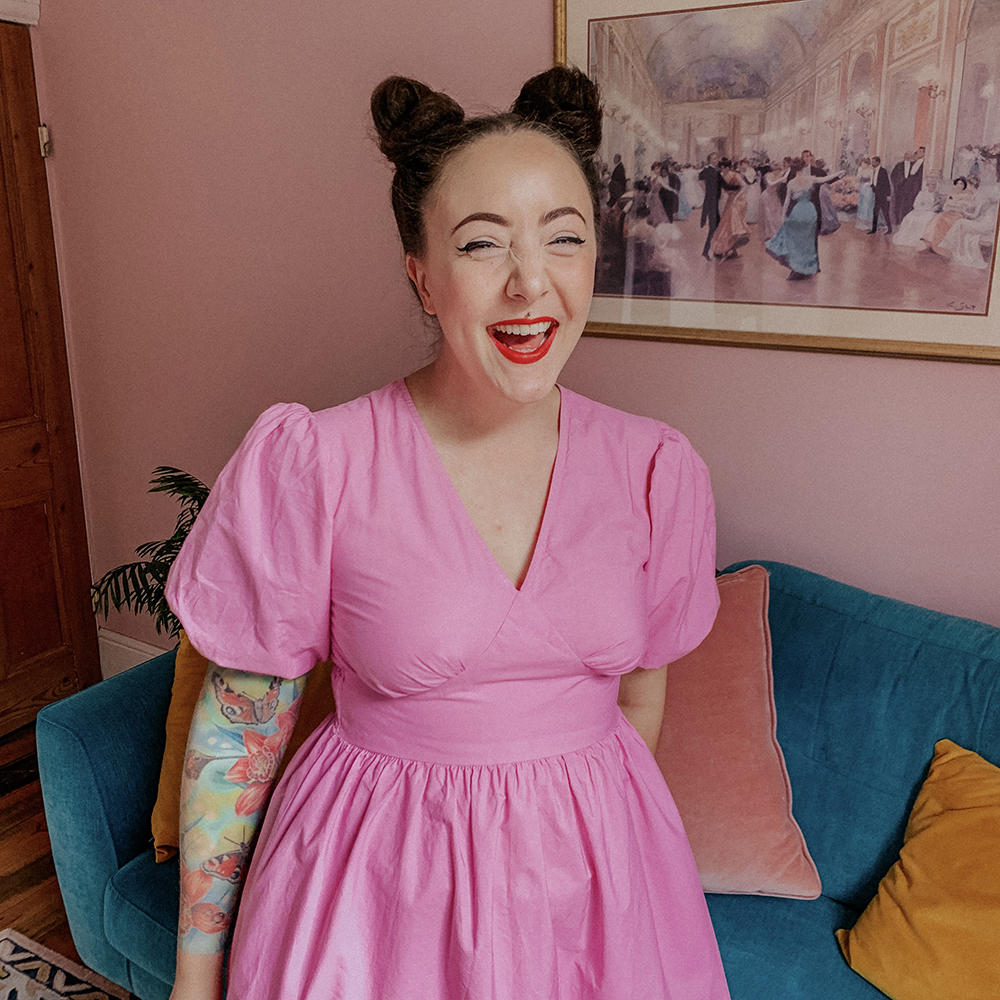 LET'S HANG OUT!
If you want behind the scenes peeks at Dottie's HQ, be the first to know when there's another seconds sale, as well as a sprinkle of positivity into your day, come and say hello over on Instagram!
TAKE ME TO INSTAGRAM