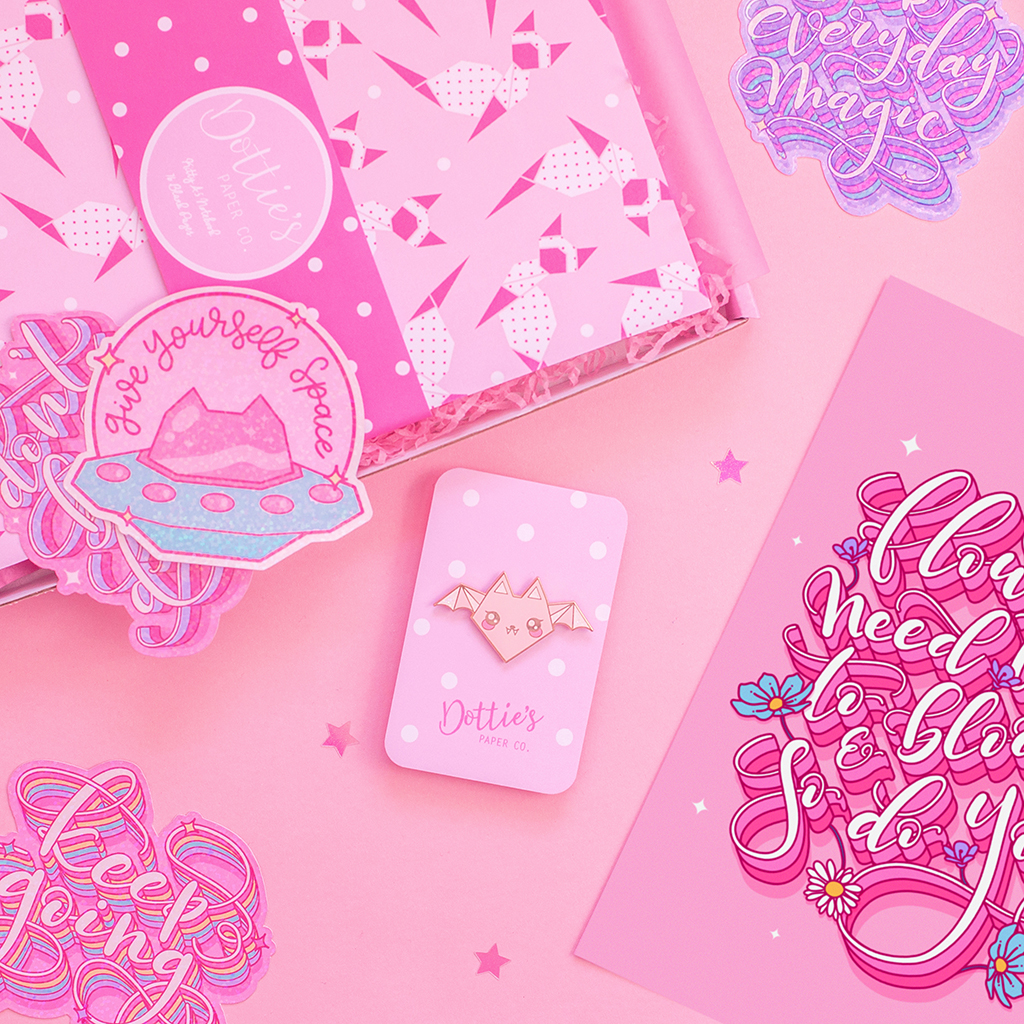 Hi, if you're on this page it must mean you're here for Super Seconds Saturday! You're a little early but it's so lovely to see you! Whether you're an early Christmas shopper or looking to treat yourself to some goodies, be sure to save the date because there'll be a whole heap of cute seconds goodies at 50% off. Check back at 10am on Saturday 2nd October and this page will be filled with lots of seconds goodies for you to grab! 
WANT A LITTLE REMINDER?
Join Dottie's Paper Club for a reminder on the day so you don't miss out! Click the buttom below and it'll take you to the sign up form where you'll get access to all the info in the run up to Super Seconds Saturday as well as a reminder on the day!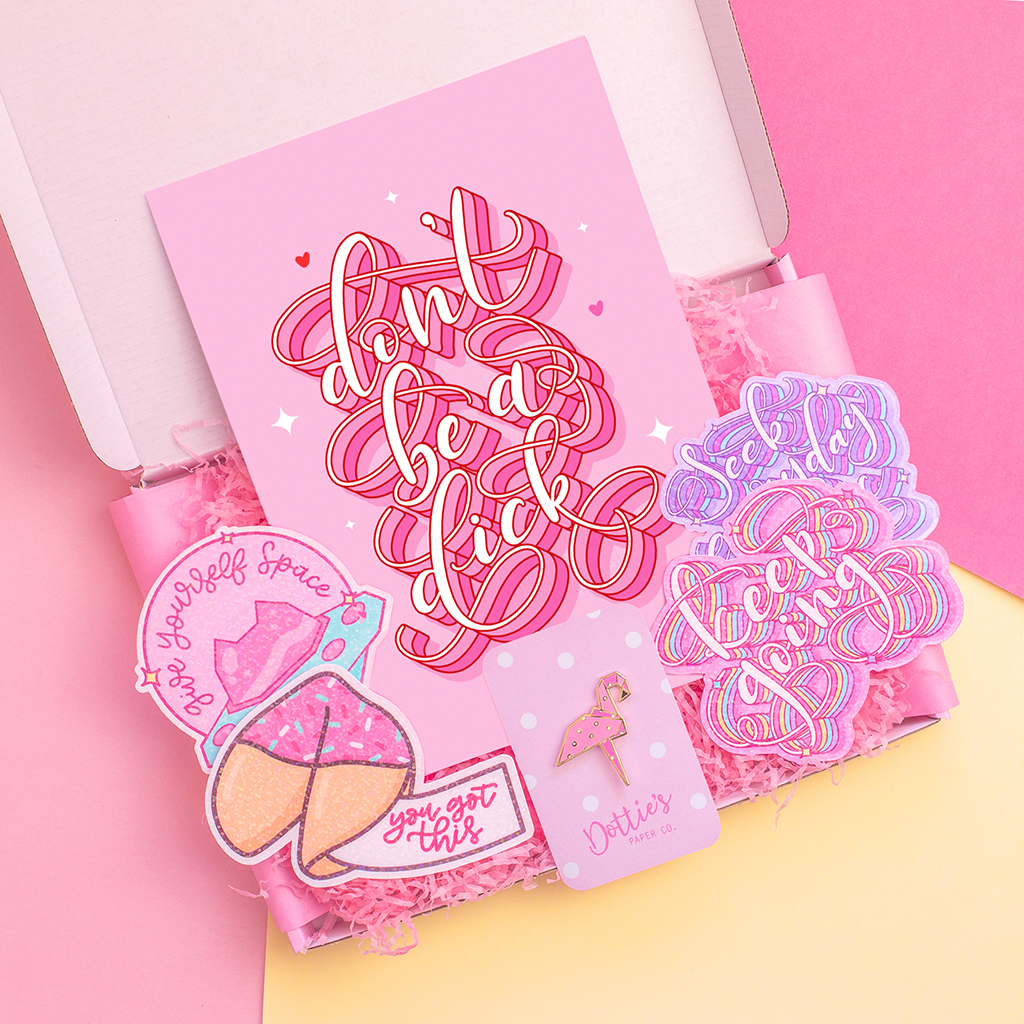 FEELING LUCKY?
Love mystery mail or like to leave things to the hands of fate? There'll be a very limited amount of seconds lucky dip boxes to treat yourself or favourite humans to! Each box will be filled with a colourful selection of surprise treats.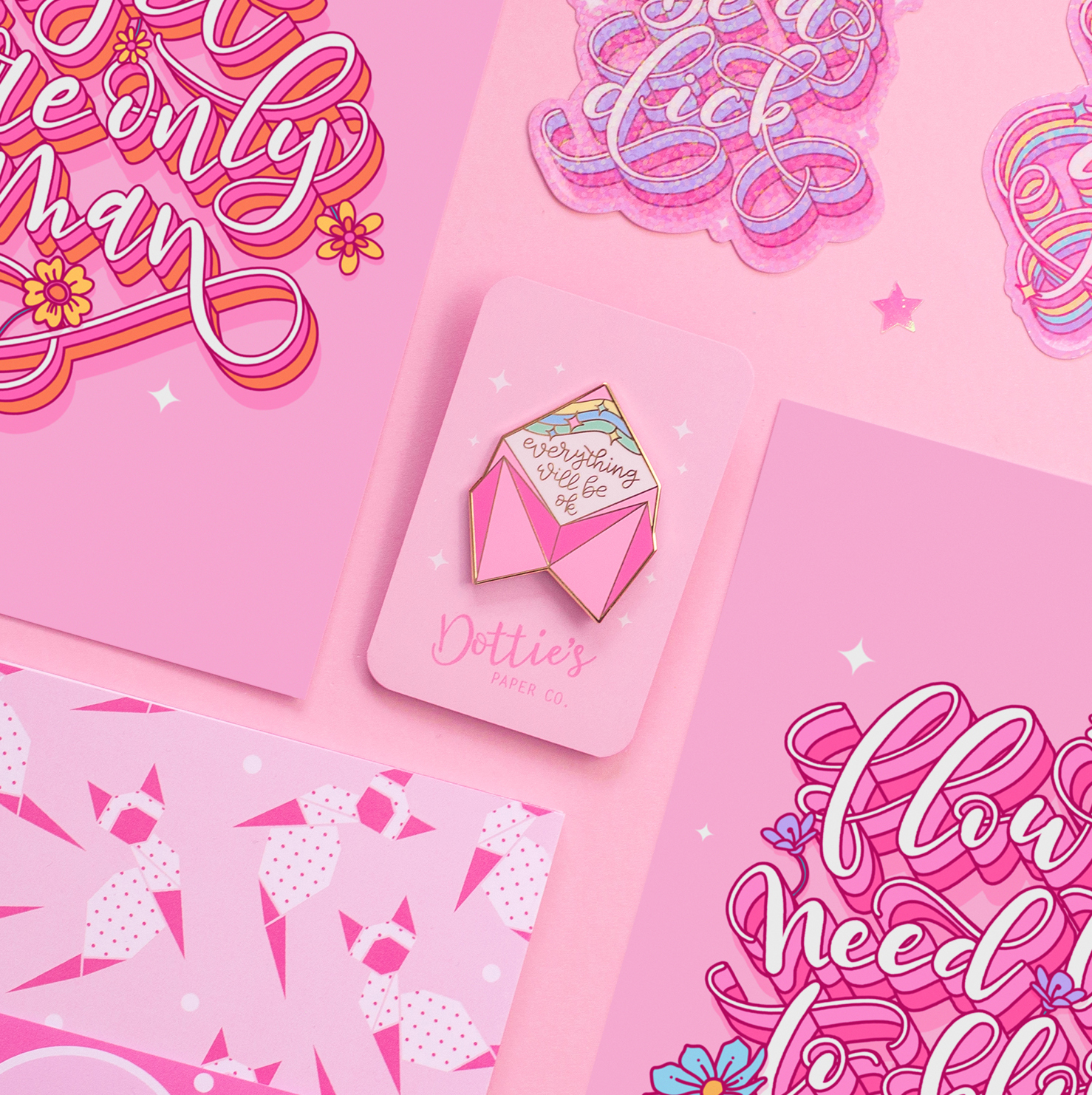 SECOND CHANCE
If you're looking to grab some goodies that have sold out in the shop, it's the perfect chance for a second chance! Some of the sold out goodies have a few seconds versions available, like this fortune teller enamel pin! If you missed out on this the first time round, it's your chance to grab a slightly imperfect but still super lovely version.
FLOCKING FESTIVE
If you're looking to do some early Christmas shopping, you're in for a treat! There'll be lots of seconds and end of line Christmas goodies at 50% off, including these flocking fabulous Flamingo pins and gift wrap!
SNEAK PEEKS
I'll be sharing loads of sneaky peeks leading up to Super Seconds Saturday over on Instagram. Click the button below to join me over there!
LET'S HANG OUT!
CAN'T WAIT?
If you can't wait to grab some super cute goodies, hop on over to the shop and have a peek!